Universal City, TX Movers Near Me - Moving Companies Universal City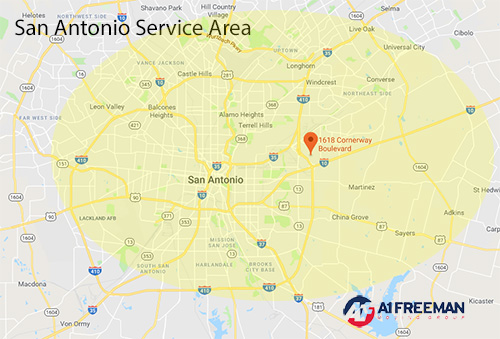 Don't hesitate to contact the Universal City moving professionals of choice: A-1 Freeman. Our team of movers, drivers and packers from the San Antonio office has been helping people move all over the world for more than 40 years. Whether you're move is local, long-distance or international, we have the resources and support to make it a simple and streamlined process that you'll appreciate and even enjoy!
We also provide excellent storage services given our more than one million square feet of storage space which we manage and rent out to customers. We also assign dedicated Move Coordinator to every project we take on, ensuring a smooth and streamlined move at every juncture.
Call the Universal City moving pros at A-1 Freeman today for a free, no-obligation consultation. You can also fill out a quote form right here on our website for more information.
Request a free quote