Reliable and Experienced Movers for your Delicate and Priceless Fine Art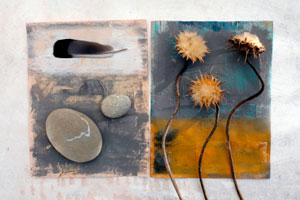 When you entrust a task as detailed and important as moving your priceless fine art and museum exhibits, you want to be able to rest assured that your valuables will be in the most qualified hands. Our fine art shipping & museum logistics team will put your worries to rest as a premier national museum logistics company that has years of expertise. At A-1 Freeman Moving Group, we combine detailed planning with expert training and the most advanced fine art and museum moving technology to safely transport high-value artwork of all kinds.
Whether you need to move intricately carved sculptures, fine oil paintings, electronics, display cases or more, A-1 Freeman can provide professional assistance that meets the schedule and budgetary requirements of your museum. Shipping fine art is complex – after all, you have dozens if not hundreds of paintings and sculptures to move, and each item may have special requirements. Rest assured that A-1 Freeman Moving Group will work closely with you throughout the planning process, taking your exact needs into account as we formulate the best moving plan for your items. Our climate-controlled, air-ride equipped trucks will keep your cargo safe in even the most challenging moving conditions.
Since we take the safety of your artwork seriously, your fine art shipment will be handled from start-to-finish by certified drivers, packers, and expert Project Management professionals with years of experience in moving museum exhibits of all kinds. We believe in transparency at every stage of a move, so don't hesitate to speak with our team if you have any questions about the status of your items. A-1 Freeman Moving Group can also offer you 24/7 online tracking so you'll know where your artwork is around-the-clock.
For moving a personal collection or an entire museum exhibit, A-1 Freeman Moving Group is the company to call. Don't delay – call and speak with a logistics specialist, or fill out our online quote form to receive a free estimate!
Read What Others Have Said About Us
Request a free quote