Tracked and Expedited Shipping Services for Accurate Delivery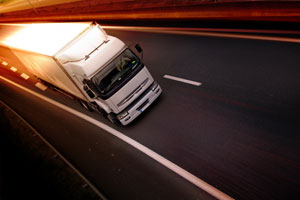 When it becomes necessary to have your inventory shipped quickly and tracked accurately throughout its journey, rely on A-1 Freeman Moving Group, a leading expedited shipping company to meet your needs. As an agent for CRST, A-1 Freeman has access to a fleet of advanced trucks and team of highly-trained professionals necessary to expedite the delivery of any order, no matter how high-value or complex.
Whether you need to ship small electronics and retail items or truckloads of high-value medical and industrial equipment to your customers, state-of-the-art air-ride equipped fleet will keep your valuables safe the entire way. We will pack your items for you if necessary, before loading them onto our trucks for your expedited delivery. Our drivers are highly trained and certified professionals who will ensure that your order makes it to your customers in the specified time frame.
A-1Freeman's expedited shipping solutions include detailed online tracking. You'll be able to keep an eye on your shipment as we transport it to your destination. Any questions you have about your order will be handled promptly by our specialists. A-1 Freeman Moving Group will ensure that your business is represented well to your customers every step of the way.
Don't delay any longer – A-1 Freeman Moving Group has the shipping and tracking solutions your business needs. Call now to speak with an expedited shipping specialist, or fill out our online quote form to receive a no-obligation estimate!
Read What Others Have Said About Us
Request a free quote