We're specialists in Event & Trade Show Logistics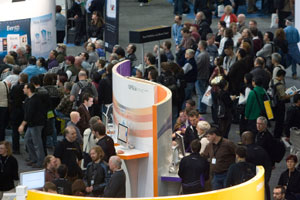 With the shipment, unloading and assembly of one or several exhibits to coordinate on-time and on-budget, there's no question that trade show logistics are complex. A-1 Freeman Moving Group is the trade show specialist that can meet the demands of your fast-paced event from beginning to end. Whether you are displaying cookware, industrial cleaning equipment, electronics or more we are capable of saving your business time and money through quality service.
A-1 Freeman will give your event logistics project the custom attention it deserves, finding prompt, cost-effective solutions that meet your objectives. You'll be assigned a single point-of-contact logistics specialist who will work with you to create a custom plan. Your specialist can arrange for multiple deliveries at varying times, expedited shipments for high-priority items, and shipments to other countries if need be.
A-1 Freeman can also provide assistance with specialized deliveries and moving your trade show in and out of the exhibit hall. We understand that you may require additional assistance after your items are assembled, which is why we provide a trade show logistics expert to assist you around-the-clock.
The complex logistics of trade shows is made simple with A-1 Freeman's state-of-the-art technology, including 24/7 online shipment tracking. Wherever you are in the world, you'll have the peace of mind of knowing your items' exact location en route to your destination. Don't delay any longer, and contact A-1 Freeman Moving Group today to discuss the details of your project. Call now, or fill out our online quote form to receive a free estimate!
Read What Others Have Said About Us
Request a free quote