Advanced and Organized Inventory Management Company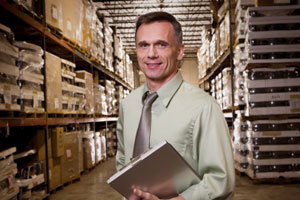 The organized and efficient management of your inventory is essential to guarantee the smooth delivery of your products. A-1 Freeman Moving Group offers advanced inventory management solutions designed to ensure the organized and timely processing of your products at every stage in your supply chain. We utilize the most advanced Inventory Management System and a variety of technologies to track and deliver your items.
Our advanced fleet and professional team can safely transport anything from delicate furniture and fixtures to industrial machinery and office IT equipment. A-1 Freeman can store and warehouse your products as long as necessary in one of our state-of-the-art facilities. We can provide your business with a number of flexible inventory management solutions, including but not limited to the following:
Order Fulfillment
A-1 Freeman can deliver both large and small orders with efficiency and care, getting your products seamlessly to your customers wherever in the world they may be.
Assembly & Testing
We can assemble and test your inventory for you at our facilities, so you can rest assured that your customers will receive the highest quality product.
Product Postponement
Our logistics company can store both base products and configurations, and can assemble finished products for you according to the specifications of a customer's order.
In-Transit Merge
A-1 Freeman Moving Group can combine different components of an order near its final destination. In-transit merge will help reduce transport costs for your business and will ensure that your inventory is delivered efficiently.
And Much More!
Don't delay, and get in contact with A-1 Freeman Moving Group now to learn more about our comprehensive inventory management services. Call now to speak with a logistics specialist, or fill out our online quote form to receive a no-obligation estimate!
Read What Others Have Said About Us
Request a free quote