We're a Leading Provider in Logistics Management Services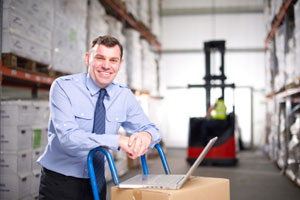 Do you need your products rolled-out, assembled and delivered to your customers seamlessly, staying on-time and on-budget the entire way? If so, you require the assistance of a professional logistics management company with years of experience coordinating deliveries and more for businesses of all sizes. A-1 Freeman Moving Group is one of the leading providers of logistics management services in the United States. Whether you run a large corporation with an international reach or a small local business, we are capable of meeting your company's exact needs.
Our dedicated professionals will assist you in finding the right logistics management solution that meets your company's timetable and budget. We can coordinate small one-time deliveries or manage the assembly, testing, and delivery of your products over a longer-term period of time. If you require secure storage for your inventory in the interim, our 24/7-monitored, climate-controlled facilities are capable of safely holding any order. Our state-of-the-art systems allow us to effectively manage large volumes of information in a fast, organized manner.
The moving and storage specialists at A-1 Freeman will not only help you maximize profits and minimize costs, they will also present the best image of your business to your customers. Our logistics management services will streamline your deliveries and ensure a long line of satisfied customers. A-1 Freeman Moving Group can assist you with a number of services, including:
Order Fulfillment
Assembly & Testing
And More!
A-1 Freeman Moving Group has the expertise and dedication necessary to make your logistical strategy even better. Don't delay – call now to speak with a logistics specialist, or fill out our online quote form to receive a free estimate!
Read What Others Have Said About Us
Request a free quote