WE'RE A TRUSTED NAME IN FREIGHT BROKERAGE SERVICES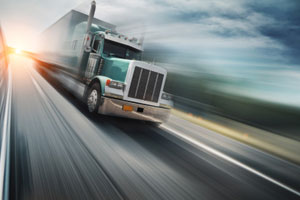 A-1 Freeman Moving Group has become a trusted name in the freight and trucking industry for providing years of quality, reliable service. In every job we take on, we ensure that our truck broker services maintain a flawless reputation. Because of our firm dedication to quality service, we have a great working relationship with other trucking companies and freight brokers in our industry. Our associates know that our promises will be kept, and that our drivers are reliable and our delivery times are prompt.
At A-1 Freeman Moving Group, we work hard to ensure that we save your business money throughout the shipment and delivery of your items. Your products will always arrive on-time and on-budget with us, and trucking brokers always appreciate our 24/7 online satellite tracking services. A-1 Freeman can provide you with Full Truckload or Less-Than-Truckload (LTL) shipments all over the United States. We can also arrange for prompt, secure freight services that meet your budgetary requirements. We operate a state-of-the-art fleet, which has the following features for additional safety and convenience in moving and loading:
Air-Ride Suspension
Padding and Securing Bands
Corner Boards
Dollies
J-Bars
Straps
Sill Plates
Decking Boards
Decking Beams
Locks
And More!
At A-1 Freeman Moving Group, we have worked with truck and freight brokers for many years, and understand tight deadlines and the need for promptness and accuracy from our own work. To ensure that you receive the reliable, efficient service you deserve, we will assign you a single point-of-contact who will assist you the entire way. Your logistics specialist will evaluate your company's individual requirements and provide the unique solutions necessary for success.
Don't delay any longer, and contact A-1 Freeman Moving Group about our freight & trucking brokers. Call now to speak with a logistics specialist, or fill out our online quote form to receive a no-obligation estimate!
Read What Others Have Said About Us
Request a free quote