Customized and Dedicated Freight Shipping for your Business Needs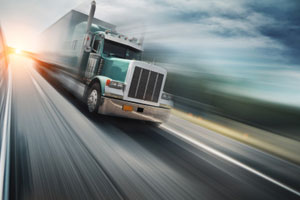 If your company requires a custom shipping solution that is fully dedicated to your business operations, look no further than A-1 Freeman Moving Group and our specialized freight shipping services. We are a full-service transportation company with the highly skilled personnel and resources necessary to serve businesses both large and small.
There are a number of advantages to relying on our dedicated freight services, especially if you have a high volume of products and a large number of customers. A-1 Freeman's dedicated freight shipping involves a private fleet and team of drivers who are fully committed and trained in delivering your inventory. Your business will have the advantage of additional time and expertise over using traditional freight services, because all resources will be fully dedicated to delivering your products. With A-1 Freeman Moving Group, you can count on receiving the following:
A Cost-Effective Solution for Your Business
Faster, Prompt Deliveries
Guaranteed Capacity 100% of the Way
In addition to dedicated support from start-to-finish, A-1 Freeman's freight services offer you the benefit of additional customization. If you exclusively need vans, specialized trailers or a combination of different shipping options, we can easily accommodate you. Our resources can be completely tailored to your businesses' requirements, whether you need to move delicate electronics, lab equipment, hospital equipment or heavy industrial machinery.
Don't delay any longer, and contact A-1 Freeman Moving Group today with the details of your project. Call now to speak with a knowledgeable representative, or fill out our online quote form to receive a free estimate!
Read What Others Have Said About Us
Request a free quote