Professional IT Systems and Server Relocation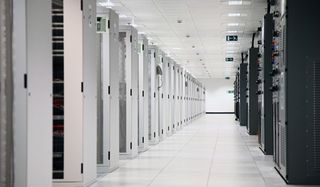 Let A-1 Freeman Moving Group help you with:
Cabling services
Systems connectivity
Management of disconnection services
IT testing management services
Connectivity is tremendously complicated for any company, especially during an
office relocation
. In order to minimize downtime, be sure and choose a mover who has extensive IT management expertise. A-1 Freeman's long history with IT asset management has made us adept at taking down, reinstalling and providing service for even the most difficult computer systems.
During an office relocation, we provide tracking of your shipment within 1,000 feet while your goods are in transit. This allows us to anticipate when those goods will arrive at their new location and make sure our IT team is in sync with our moving team. We have employees dedicated to handling the entire process. Our team's efforts are managed by a Move Coordinator who is your single point of contact throughout your move and someone you can talk to about every aspect of your move, including connectivity issues.
A-1 Freeman offers reliable, award-winning services that include Move Coordinators who are truly experts in their field. What that means is an
office relocation
that minimizes downtime to help keep you productive and profitable throughout your move.
Our IT asset management team is ready to help you with your next move. Call us and speak with one of our friendly, knowledgeable Customer Support Specialists.
Request a free quote