Irving Movers Near Me - Moving Companies Irving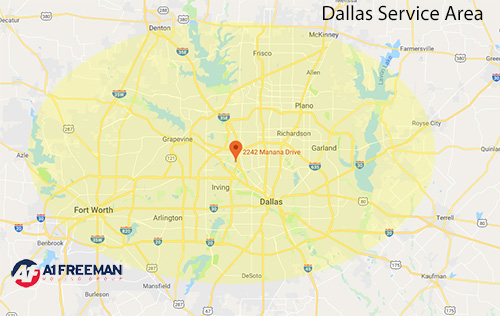 After more than 40 years of business, you can believe that A-1 Freeman has the experience to make just about any transition a simple and streamlined process. Located in Dallas, Texas, a short distance from Irving and with a culture that promotes honesty, integrity and hard work, we drive our staff of movers to deliver quality, comprehensive services and support.
We're also a premier agent for North American Van Lines, one of the largest and most respected transportation companies in the industry. Our affiliation with North American ensures a smooth and streamlined transition for you and yours – whether you're moving a business or a home. We also provide quality storage services thanks to our one million square feet of space.
Call the Irving moving pros at A-1 Freeman today for a free, no-obligation consultation. You can also fill out a quote form right here on our website for more information.
Request a free quote