Houston Movers Near Me - Moving Companies Houston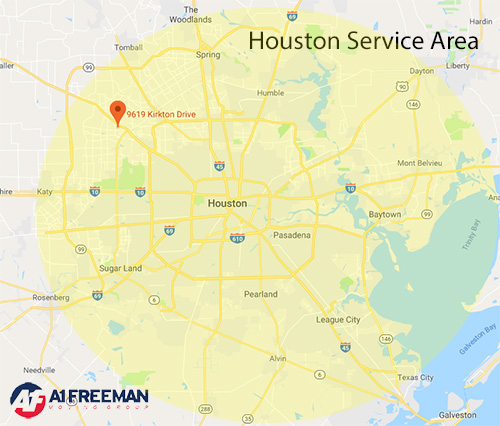 Located at:
9619 Kirkton Drive
Houston, TX 77095
(281) 940-3643
A-1 Freeman is a dedicated agent for North American Van Lines, one of the world's premier transportation companies.
Located right in Houston
and committed to honesty, integrity and hard work since 1974, we are one of the fastest growing moving companies – providing customers with customized local, long-distance and even international relocation services. For over 40 years, we've been helping residents in and around Houston make the most of their transitions. Our comprehensive services cater to:
For more information on A-1 Freeman's Houston moving services, call us and speak with a friendly and knowledgeable Customer Support Specialist now! You can also fill out the Free Moving Quote form above for your FREE, no-obligation estimate today!
Request a free quote