Garland Movers Near Me - Moving Companies Garland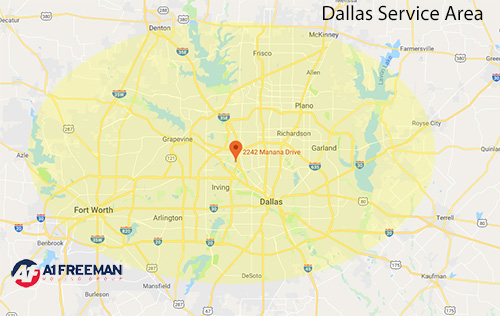 If you're in the market for honest, dedicated moving services in Garland, Texas that have been honed over more than 40 years of industry experience, don't hesitate to contact the professionals located right around the corner in Dallas at A-1 Freeman, a premier moving company that has helped thousands of businesses, families and individuals move their belongings millions of miles all over the world.
We value quality and comprehensive customer service – and thanks to our agency with North American Van Lines, we have the resources and support to make just about any transition a simple and streamlined process – guaranteed.
We also own a million square feet of storage space that we rent out to our customers on a short- and long-term basis.
Call the Garland moving pros at A-1 Freeman today for a free, no-obligation consultation. You can also fill out a quote form right here on our website for more information.
Request a free quote