Arlington Movers Near Me - Moving Companies Arlington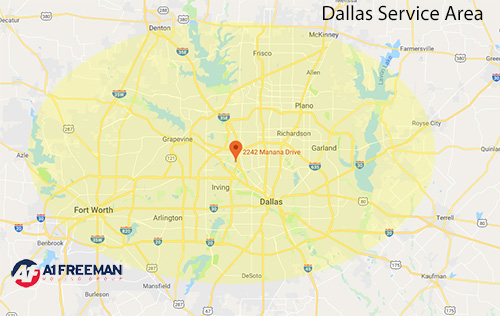 Don't hesitate to call the pros right around the corner at A-1 Freeman's Dallas location for a free consultation and no-obligation quote. As premier, dedicated agents for North American Van Lines, we have the resources and support to make just about any transition, regardless of the size and scope, seem simple and streamlined – guaranteed.
We're one of the fastest growing agents in the North American family, which ensures that our team of movers, drivers and packers are highly trained and organized. We can also move local, long-distance and international clients of any size – and to ensure our service is consistent, we assign a Move Coordinator to each project we take on.
Call the Arlington moving pros at A-1 Freeman today for a free, no-obligation consultation. You can also fill out a quote form right here on our website for more information.
Request a free quote