Sandy Springs Movers Near Me - Moving Companies Sandy Springs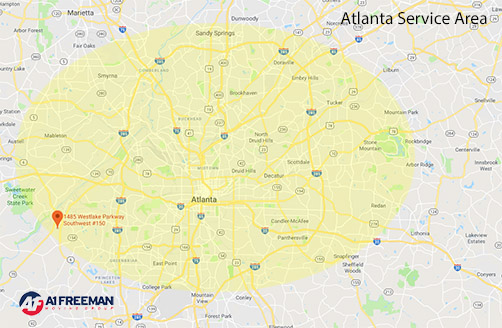 In business for more than 40 years, A-1 Freeman Moving Group is committed to honesty, integrity and hard work – regardless of the size and scope of your transition. Whether you're moving commercially or residentially – whether your Sandy Springs move is local, long-distance or international – the professionals from A-1 Freeman's Atlanta location have the resources and support to make it a simple and streamlined... guaranteed!
A-1 Freeman is one of the largest North American Van Lines agents, which means we're a major part of one of the fastest growing transportation companies in the industry. We also own and manage one million square feet of storage space that our customers are welcome to rent out – on a short- or long-term basis – at their convenience.
For more information on A-1 Freeman, don't hesitate to give us a call and inquire about our services. You can also fill out a quick quote form right here on our website to receive your free, no-obligation estimate!
Request a free quote