What Your Professional Movers Want You to Know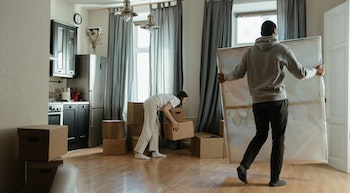 By Julie DeLong, A-1 Freeman Moving Group
In case you are moving and hire a
professional moving company
to assist, there are certain things that can be done and also other tasks that you don't need to do to help speed up the process. A seamless move is a result of everyone working together, and that means that you must know when you should lend a hand and when you should get out of the way.
Following are things that your moving company would really like for you to know.
1) Notify the Movers of Unwieldy Objects
This point should be discussed when you're getting your moving estimation, and it's super important, thus it's worth mentioning. If you've got cumbersome items, like a grand piano, fridge, or perhaps hot tub, that need to be moved, be sure and relay that to the moving company. Some items make need additional planning, equipment or even men to safely move, hence it is not a good idea to "surprise" your professional mover with unplanned things.
2) Get Ready for the Movers Arrival
Do you live in a gated community or perhaps an apartment complex with an elevator? Can the moving truck easily get access to your residence? Take a few minutes prior to moving day to think through the specifics of the spot that the moving van is going to park and what the path to and from the truck resembles. In the event that you have to get a parking or elevator permit from your building administrator, make sure and make it happen far ahead of time.
3) Complete Packing Before Moving Day
If you decide to undertake your own packing, make certain that it's done ahead of moving day. This means that all the boxes are taped up and accurately labeled. To make activities proceed even quicker, neatly pile all your packed boxes in a central area at your residence, like the garage or even the living room so that the moving company team can easily load them directly onto the moving van. Pro tip: Do not ever use masking tape on your boxes. Apply packaging tape instead.
4) Don't Load Heavy Pieces in Big Cartons
There are guidelines for what to place in which size boxes for a reason. Objects that are weighty, like books, need to go in smaller boxes. Items which are fairly lightweight, including pillows and blankets, can go in larger boxes.
5) Plan to be Present on Moving Day
You or someone that you know and put your trust in need to be available for the entire moving day should your movers have any questions regarding the things they should and shouldn't be moving. Additionally, a trustworthy grownup must be present to sign all the mover's papers.
6) Let the Movers Do the Job
Perhaps you believe that you are helping as you lend a hand to move the refrigerator, however it's generally better to keep out of the way. You may direct the movers to the correct rooms as well as answer questions, however beyond that, let the professional movers accomplish the hard work to ensure that things will go as efficiently as possible.
In the event a move is in your foreseeable future, A-1 Freeman Moving Group would like to help. Call us now to start your free in-home or video survey.
Request a free quote