Top Tips for Remote Home Buying and Why Your Moving Company is Essential to Success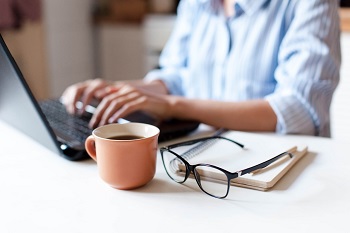 By Julie DeLong, A-1 Freeman Moving Group
Whether a new job necessitates a swift relocation, or a busy schedule prevents you from viewing homes fast enough to get your offer in before the sold sign goes up— remote home buying may be the perfect solution. According to a recent survey conducted by the National Association of Realtors, today 24% of consumers accept virtual home buying as a viable, and even strategic, option. Plus, with the current pandemic, it is a safe option, as well.
However, the success of the process depends on some important factors. Here are our top tips for successful remote home buying.
Choose an Expert Real Estate Agent
Buying a home is a huge investment, and it is critical to find an agent who has experience in remote home buying and is as committed to the process as you. Look for qualities such as:
Having already helped several others buy homes remotely and understand the remote buying process.
Already using technology to the fullest providing highly detailed virtual tours.
Has excellent communication skills, by phone, text, email, and video chats.
Knows the area market.
Do Your Homework
Even the best real estate agent cannot find the perfect property without the right information. Do your homework by providing a prioritized list of must-haves, nice-to-haves, and deal-breakers. Find photos online to share regarding specifics to help articulate your preferences. Research the area and get familiar with the details of nearby amenities that can help you in the decision-making process, such as school rankings, nearby shopping, and ease of transportation.
When You Find a Home You Like, Start Investigating Immediately
If your real estate agent finds a home in which you are interested, start investigating the option in more detail immediately. Since they are local and can gain access to the property fairly quickly, your real estate agent can get the information you need even more quickly than if they had to coordinate with your schedule for an in-person showing.
Watch the virtual tour and make a list of questions and identify anything about which you would like more information.
Discuss any concerns or hesitations with the real estate agent and have them perform an additional virtual tour that is specific to your questions and concerns.
Make an Offer
Once you start the process of making an offer, you will be able to get the home and property inspected by a professional. Do some research to find one that has excellent reviews and the proper certifications as you will be relying heavily on the person's knowledge, thoroughness, and professionalism. Ask your real estate agent if you can attend the inspection virtually so the home inspector can show you areas of concern in real-time.
Hire a Moving Company
Hire a professional mover as soon as you have a closing date. Yes, before you even whip out that newspaper and packaging tape. Ideally, you will want to schedule the moving company as much as two months before your moving date. Companies that specialize in residential long-distance moves can book quickly, especially during peak moving seasons such as during summer break. Additionally, chose a company with a wide range of moving services. This will be essential in your ability to handle any unexpected turn of events, such as a changed closing date. Look for a company that offers these essential services:
Packing
Disassembly and Assembly
Moving of Specialty Items
Vehicle Transportation
Professional Storage
Get Ready for Packing
Whether you plan on packing yourself or enlisting the help of the moving company, getting ready to move is the perfect time to slim down your possessions and have a yard sale. It provides a built-in process for sorting your household and identifying the items that need special care. It is also a good time to find out what your moving company can and cannot move. Many moving companies have restrictions on moving things such as hazardous materials, plants, and perishables. Make sure to get a list of these items beforehand and ask questions if you are unsure.
Professional residential moving is a powerful tool assisting remote home buyers in a smooth transition into the home of their dreams. Since 1974, our mission at A-1 Freeman Moving Group has always been to aid our customers with a single-source moving solution backed by honesty, integrity, and professionalism. If you have questions about how we can help, feel free to give us a call.
Click below to get started with your Free Moving Estimate.
Request a free quote