Top 10 Blog Posts of 2020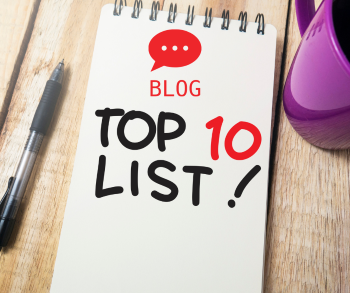 By Julie DeLong, A-1 Freeman Moving Group
2020 has had its ups and downs. While as happy as some of us probably are to see it ending and to welcome in a new year, we couldn't wish 2020 a fond adieu without compiling a list of our favorite blog posts of the past twelve months. Here are our top blog picks for 2020, and here's wishing you a happy and healthy new year!
1) 7 Long Distance Moving Tips - A long-distance move certainly takes a lot of planning and effort. Fortunately, there are ways that you can reduce your stress, and make the transition smoother for yourself, as well as your family.
2) Your Mover Wears a Lot of Hats—These are the Big Ones - Most of us don't realize, at least not right away, the role that your moving company plays in helping you through the moving transition.
3) 4 Cost-Saving Tips for Moving - Here are some ideas that can help reduce your costs when moving.
4) 7 Tips to Reduce Your Moving Stress Level - It's no secret that moving comes with a certain amount of stress. Still, there are several ways to reduce your level of stress during the moving process.
5) The Importance of Cleaning and Disinfecting While Moving - There are steps you can take to remain safe when working with your moving company and throughout your move.
6) Tips for Securing Your New Home - After the professional movers have left and you are settling into your new home, you should consider securing your family, possessions, and the entire property.
7) Should I Hire Professional Movers for Some Items? - An experienced professional mover can move heavy, large, and valuable pieces more quickly and with lots less headache than friends and neighbors, and with a lot less stress for you.
8) Professional Movers Will Help You Navigate the "New Normal" - If your job allows you to work remotely for the long-term or on a permanent basis and you have decided to seize the opportunity to move to a new location, here are some things to think about before packing up and moving to your dream location!
9) Help your Kids Transition to Their New Home - During a move, your kids can be confused, worried, and scared in their new surroundings. Don't let anxiety get the better of them with these helpful tips on making a move easier for them.
10) Tips for Moving with Dogs and Cats - If you have dogs, cats, or both, then here are a few, simple things you can do to make the moving process easier on them, and on yourself.
Request a free quote