Thoughts for Moving in the Summer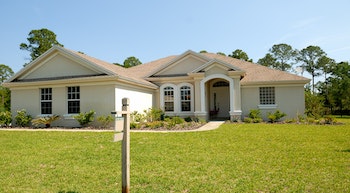 By Julie DeLong, A-1 Freeman Moving Group
Regardless of what time of year, moving is stressful. However
moving
in the summertime might come with its own considerations as well as issues. Ensure you're ready for a summer move and all the issues that come with it by reading on…
Try to Enjoy the Summer
Summer is the ideal time to be outside, relishing the weather and also the numerous summertime activities. The last spot most people wish to be on a nice summer evening is inside packing their things for an upcoming move. So, take some time now to make a schedule including time for both packing as well as summer time activities. Through balancing your moving responsibilities with some enjoyable summertime functions, you will still get to relish the season. And, if you have youngsters, make an effort to involve them in activities in both the old and new area, especially if you are moving midway through the summer season.
If you are moving a long distance, make an effort to time the move to be able to enable you to have some fun times in the process. After the professional movers have loaded up your old residence and are heading to your new house with all your belongings, take time to play tourist, presuming the delivery timetable allows it. You could have time for a full getaway or at least one or two excursions along the way, yet either way, you will have a pleasant break ahead of needing to stress about unpacking and settling into your new house and town.
Think Ahead & Have a Contingency Plan
Summertime is peak moving time of year, particularly for long-distance moves, therefore don't delay in getting in contact with a professional mover. The further out you book, the greater your chances will be to receive the dates that you'd like. And remember that a last-minute change on your side, for instance a change in the closing day on the new house, could cause a substantial delay, because the moving company will likely need to reorganize their entire schedule to accommodate your new dates. Therefore, you might end up needing to wait for a truck and driver to be available.
Creating a contingency plan is a good idea. Moving in the course of peak season implies that just about all trucks are typically at capacity. Whilst moving companies try everything that they can to ensure that dates are satisfied, from time to time setbacks can take place. Be sure that things that you can't live without, such as medicines and your different chargers, are with you and not packed up away in the moving truck. Maybe bring a few extra sets of clothes with you, just in case, and be prepared to run out to a dollar store and buy some cheap plates and utensils, if necessary.
Yes, It's Sizzling
Moving in the summer is likely to be hot. Make certain that the things that you will be sending on the moving truck can endure the temperature for the amount of time that it'll take to get the things from the old residence to your new house. Anything that may melt, including candles or records, really should travel in your air-conditioned vehicle. Furthermore, it's not recommended to send anything that is damp in the moving truck. These belongings could mold and create a health hazard.
Last but not least, it's necessary to look after yourself and your family members while moving in the summer. Keep hydrated through taking frequent water breaks and also use sunscreen or avoid the direct sun light as much as possible. The last thing that you need would be to need to take a trip to the nearby Emergency room because you got too hot while moving your items while in the scorching sun.
However, don't worry, despite the fact that a summer time move can be tough, you are going to eventually get all unpacked in your new home. Take time to savor various summer time events and explore your new area and before you know it, fall will be settling in.
If you are ready to move, A-1 Freeman Moving Group would like to assist. Get hold of us today!
Request a free quote