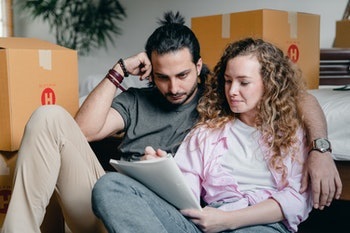 By Julie DeLong, A-1 Freeman Moving Group
There are lots of reasons why people move, and various areas see increases or decreases in their populations depending on a number of key factors. Here are some common threads that are dictating what states and cities rank at the top (or bottom) for relocations.
Wanting to be closer to friends and family
Cost of living
Remote work opportunities
Wanting more space
Better climate
If you are trying to figure out where your ideal place to live is, ask yourself some of these questions to find the best fit for you and your family.
What is your ideal setting? In other words, do you prefer city, suburb or rural life?
What about climate? Do you want to live someplace that has 4 distinct seasons or would you prefer a balmy 65 degrees year-round?
How much can you spend? Cost of living varies greatly from state to state. Check out housing costs and tax rates of different locations to make sure that you can afford to live in your ideal location.
What kind of culture and extras do you prefer? Do you want to spend every weekend perusing local museums and art galleries? Or, perhaps, you like long strolls in the park. Take these things into consideration as you look for your new town.
Who is moving with you? If you have a family, there are many other things to consider such as school systems and safe neighborhoods.
Each year, our friends at North American Van Lines put together a full U.S. Moving Migration Pattern Report. Click
HERE
to read the full report.
And, if you are thinking about changing scenery yourself, A-1 Freeman Moving Group would be honored to help. Give us a call today to get started on your move.
Request a free quote