Lump-Sum Relocation vs. Transportation Agreement
If you have not considered a van line transportation agreement, you may not be receiving the greatest value from your relocation budget.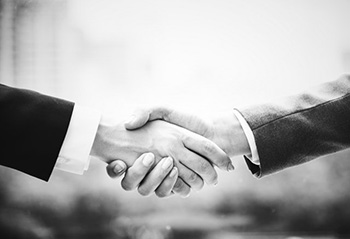 Companies seeking to implement a relocation program often inquire about
traditional lump sum programs
. However, after looking at a handful of the challenges of lump sum relocation, such as taxability and lack of attractiveness to the employee, as well as the additional complications of today's landscape with tax reform and the driver shortage, full service relocation programs or "managed" relocation may not only assist employers with talent acquisition, but also save time, hassle and money.
A van line transportation agreement offers the following at NO additional charge:
Consistent Year-Round Pricing: While variable consumer pricing dramatically fluctuates dependent upon supply and demand, "Business Class" pricing is CONSISTENT year-round aside from a seasonal adjustment.


Free Full Replacement Coverage: All A-1 Freeman "Business Class" customers receive FREE full-value protection against shipment loss or damage. Additionally, we guarantee to settle claims within 30 days of receipt.


Preferred Transferee Status & Service: A-1 Freeman "Business Class" customers are monitored accounts and assigned a PRIORITY driver and professional packing/loading crews. Our crews are background checked and drug-tested.


Additional Offerings: Other optional services include concierge services for C-level relocation, small move express program and northAmerican's "Moving Extras Program" offering a cash-back reimbursement to assist transferees purchasing and selling homes.
Make sure your employees receive the greatest value from your relocation budget!
Get your complimentary
RELOCATION POLICY REVIEW