Find Local Movers to Help you Out
Moving locally is one of the most common types of residential move that people will go through during their lives. After all, according to the U.S. Census Bureau, the typical American family will move 12 times. That's about once every 7 years! This comes with the awareness that not every move you do is going to be one that you can handle on your own. Despite having friends and family to help you, sometimes you're just going to need more hands on deck. When this happens, you need to find a
local moving company
to help you out.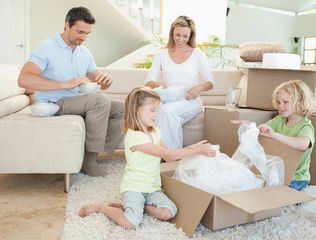 The next problem you'll run into when looking for a local mover is the fact that there are so many to choose from. After all, the barrier to entry is pretty low when it comes to less than reputable companies. All they need is a truck and a few guys, and they'll gladly take on your job. However, if they aren't fully licensed, bonded, and insured, they're going to cause you one giant-sized headache if something should go wrong. This means you need to focus your search on companies that can prove that they have these qualifications.
Here at A-1 Freeman, we not only meet the government standards required to run a
top-of-the-line local moving company
, we supplement this with decades of experience and customer service that is second to none. We can help you with everything from moving specialty items like antiques to helping you with getting your entire house packed up, loaded up, and moved to your new house. We have just about every moving service that you can think of, so you won't have to worry about finding multiple companies to help you out.
Find out for yourself what makes A-1 Freeman THE local moving company that so many of your friends and neighbors have come to rely on over the years. Simply fill out our
free quote form
and we'll get you an initial estimate that we're sure you'll be happy with. Let us help you with all the heavy lifting during your upcoming move, and find out just how much help hiring a professional mover brings to the table.