7 Additional Long-Distance Moving Services to Save Your Sanity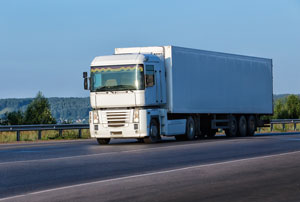 Any household move – but especially a
long-distance move
– can fry the brain! So many details! So many questions! So little time (or so it seems, no matter how far in advance you start planning)!
Of course, some people thrive under pressure. And those who don't may nevertheless have all kinds of reasons for wanting to handle their move themselves. Not one of them? Relax! A-1 Freeman's got you covered!
Choose any or all of our additional long-distance moving services – whatever fits your fancy and your budget. We offer them as an antidote to the mind-boggling effects of taking on more than you're truly prepared to handle:
Packing. Want us to pack everything for you? Or just the contents, say, of a china cabinet? Tell us how much or how little of our help you need, and our expert packers will happily oblige you.
Storage. You can store your possessions with us for anywhere from a few days to a few years. We're not talking cheesy mini-storage here, either. Your possessions are kept safe and secure, with everything carefully furniture pad-wrapped and protected, inside a clean, modern A-1 Freeman warehouse.
Third-Party Services. For items that need special attention or additional care in packing and shipping (aside from basic furniture, which we already take care of), you might consider having us contract for …

the crating of large or especially valuable items such as oil paintings, marble or granite statuary and décor pieces, mirrors and other glass items – you name it;
handling grandfather clocks with a skill that protects their sensitive mechanisms;
dismantling and reassembling complex structures like play sets, exercise equipment, and entertainment centers;
appliance services, including disconnecting and reconnecting washers, dryers, refrigerators, and other such household necessities.
There are still more third-party services we can contract for you, but these are the highlights. Talk with us about your needs.

Auto Transport. We can readily facilitate the transportation of your vehicle (or vehicles) to arrive at your new home along with your household goods.
Televisions. At A-1 Freeman we know how to properly pack today's flatscreen TVs to keep them totally protected during transport. And we'll keep them protected as we unpack them, too.
Extra Pickup and Extra Deliveries. Need your A-1 Freeman driver to make multiple stops at either end (the home you're moving out of and/or the home you're moving into)? Done!
Debris Removal. With your authorization, we can coordinate having a local A-1 Freeman agent pick up used boxes and paper at your new home once the move is completed.
All of us at A-1 Freeman are committed to ensuring that your household move – long distance or any distance – is as flawless and headache-free as any move can be. To that end, we hope you'll talk with us and avail yourself of the additional moving services we offer as options.
Request a free quote