3 Apps to Make Moving Your Office Easier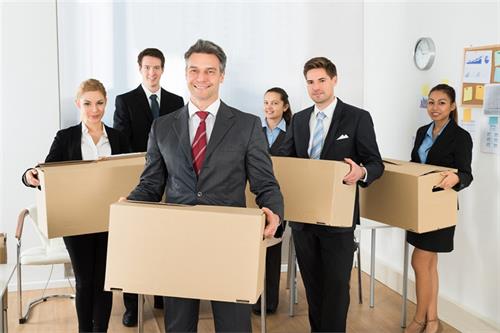 Helping your employees move their office is a great way to add value to your corporate relocation program. Here are 3 apps that will help your employees
move their office
easily and allow them to adjust to their new space.
1. Moving Checklist Pro
The Home Move Pro app is full of useful items for packing and tracking your tasks. The Packing section has presets for checklists and items already there for your office. Plus, each item on the list can be edited if you would like to change them or add your own.
The To Do list area also has presets for you to use for when you are preparing for the new and leaving your old office behind. There is even a convenient list of places to contact with your new address.
2. Sortly
The Sortly app is really useful for organizing your household items, adding photos and videos, and marking items off your moving checklist. You can export information, add a passcode for security, or use Touch ID.
The app can also be used as a office inventory tracker with a spot to add product information such as photo, serial number, purchase date, warranty expiry date, and more. With this additional feature Sortly keeps everything in your home organized even after your move is complete.
3. Move Advisor
While many apps focus on just one aspect of moving, Move Advisor has a couple of useful functions that help you move your office. The moving timeline tells you which tasks need to be done leading up to your move and when they need to be completed.
The app also takes into consideration when you're moving and whether you're hiring movers or doing the job yourself before creating the best timeline for you. You can mark off tasks as you go, set reminders for yourself, and write notes to make the timeline work best for you.